FOR IMMEDIATE RELEASE                                                          
For more information:
Prevent Blindness, Ohio Affiliate
Dori Jennings
(614) 270-0746
[email protected]
Prevent Blindness Honors Safelite and the Safelite AutoGlass Foundation
with the 2021 People of Vision Award

March 19, 2021 (Columbus, OH) The Ohio Affiliate of Prevent Blindness was proud to honor Safelite and the Safelite AutoGlass Foundation with the People of Vision Award vir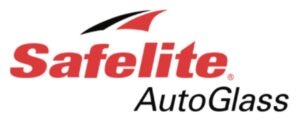 tually, on March 18, 2021.
Since 1985, The Ohio Affiliate of Prevent Blindness has recognized and awarded select organizations and their leaders for visionary leadership and community service. The People of Vision Award event has become one of Central Ohio's premier charitable events in support of the Ohio Affiliate of Prevent Blindness (PBO) and its mission to prevent blindness and preserve sight.
As last year's honoree, Nationwide chaired the event and Chad Jester, Vice President of Corporate Citizenship and President of the Nationwide Foundation, presented the award to Tom Feeney, President & CEO of Safelite. He asked that we join in honoring Safelite and the Safelite AutoGlass Foundation for their extensive philanthropic work in Central Ohio.
"Since 2005, the employee-run Safelite AutoGlass Foundation has supported organizations that promote the health and well-being of families.  They currently donate to dozens of Central Ohio nonprofits with monetary and in-kind contributions, as well as through the donation of the time of their employees," explained Jester. "Their support of Prevent Blindness dates back to 2003 when they supported the People of Vision Award event for the first time."
Feeney proudly accepted the honor. "We are so proud to be recognized. As an auto glass business, we help people see more clearly when we repair or replace, or even recalibrate their windshields.  So we know firsthand the value of having a clear line of sight," said Feeney. "Our Foundation is committed to supporting organizations that align with our purpose of making a difference and bringing unexpected happiness to people's everyday lives.  Prevent Blindness is a great match for us."
Half of all blindness is preventable and the number of individuals who are blind or visually impaired is expected to double by the year 2030 if nothing is done to address the problem. Furthermore, it is estimated that the economic impact of visual disorders and disabilities costs approximately $5.4 billion annually in Ohio.
About Prevent Blindness, Ohio Affiliate
Founded in 1908, Prevent Blindness is the nation's leading volunteer eye health and safety organization dedicated to fighting blindness and saving sight. The Ohio Affiliate of Prevent Blindness is Ohio's leading volunteer nonprofit public health organization dedicated to prevent blindness and preserve sight. We serve all 88 Ohio counties, providing direct services to 1,000,000 Ohioans annually and educating millions of consumers about what they can do to protect and preserve their precious gift of sight. For more information or to make a contribution, call 800-301-2020. Or, visit us on the web at www.pbohio.org or facebook.com/pbohio and Twitter at https://twitter.com/#!/PB_Ohio.
###