Helping Ohioans enjoy good sight for life!
Organized in 2002 by Prevent Blindness, the Northwest Ohio Chapter provides programs and services in Lucas and Wood counties through vision screenings, eye health and safety programs, advocacy efforts and programs that serve the medically indigent. Last year, we saved the sight of 1,029 Lucas and Wood county children and adults!
Contact Us
Hillcrest Medical Building #1
6803 Mayfield Road, Suite 111
Cleveland, OH 44124
Phone: 440-720-1285
Fax: 440-720-1441
Northwest Ohio Chapter Staff
Northwest Ohio Chapter Director- Darcy Downie
Northwest Ohio Executive Council
2020 People of Vision Award Honoring Mercy Health North and Bob Baxter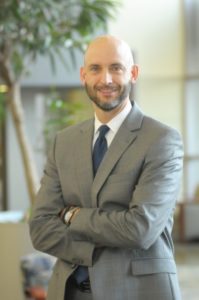 On March 18,2020, Mercy Health North and Bob Baxter were presented the People of Vision Award for their commitment to philanthropy in Northwest Ohio.  A special thank you to the sponsors of this year's event and also to George Rumman and Kingston HealthCare Company for serving as Chair of the event.  See below for more details.
Complete List of 2020 People of Vision Sponsors