Helping Ohioans enjoy good sight for life!
The Southwest Ohio Chapter was founded in 1990 and serves Hamilton, Butler, Clermont, Brown, Warren and Montgomery counties. Prevent Blindness works hard every day to provide educational information, vision screenings and early detection programs to many consumers in the Southwest Ohio community. Last year, we saved the sight of 2,622 people in Southwest Ohio. If you have an interest in saving sight, then become part of our team.
Contact Us
Prevent Blindness – Southwest Ohio Chapter
2045 Gilbert Ave. Suite 204
Cincinnati OH 45202-1403
Phone:(513) 531-9001
Fax: (513) 531-9002
Email: [email protected]
Southwest Ohio Chapter Director
Crystal Cottrill
Southwest Ohio Executive Council
2020-2021 Southwest Executive Council
2021 People of Vision Award Honoring LaRosa's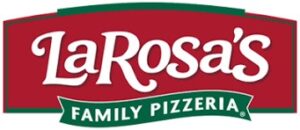 On March 9, 2021, LaRosa's Family Pizzeria and the LaRosa Family will be presented with the People of Vision Award for their commitment to philanthropy in Southwest Ohio.  A special thank you to the sponsors of this year's event who help us to prevent blindness and preserve sight for Ohioans.
More info about 2021 Southwest Ohio People of Vision event and a list of our Sponsors