See what the world would look like if you had an eye disease that threatened your sight like glaucoma and four other eye diseases.
Explore the human eye using augmented reality with AR Eye brought to you by Prevent Blindness®!
For a video demonstrating how the app works, follow this link:  https://www.youtube.com/watch?v=ecr6rV8Pb1M.   Download and launch the app, and aim the vision simulator at the image you want to see through the eyes of someone with vision challenges. Or, aim your device's camera at any flat surface such as the floor or a table, and experience a virtual walk through of a human eye.
AR Eye has three modes: an animation mode that explains how our vision works, an interactive mode that allows you to select and learn more about the parts that make up our eyes and an impaired vision simulator which simulates what it would be like to have five different eye diseases.
Subject matter expert: Dr. Teng Leng Ooi, Professor, The Ohio State University College of Optometry
THE EYE AND HOW WE SEE
How the app works:
1.  Download the app from Google Play or the App Store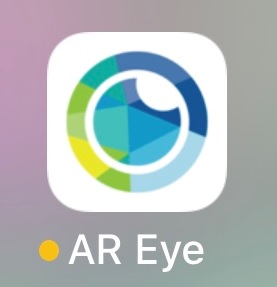 2.  While in Vision Simulator Mode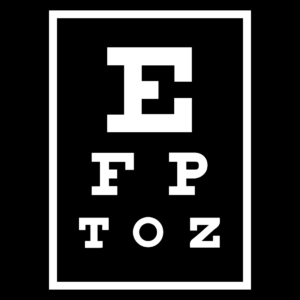 aim your camera at an image and click on each number to see through the eyes of someone with each eye disease. Option 4 (Diabetic Retinopathy) is displayed below.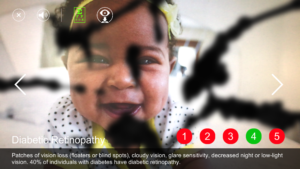 3.  Switch to Place Mode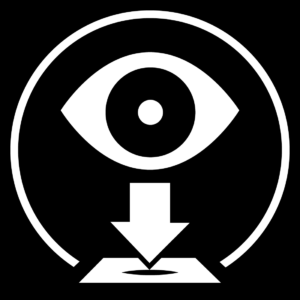 and aim your camera at any flat surface to activate the 3D eye and experience an interactive virtual walk through of a human eye.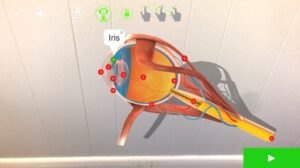 Use two fingers on your screen to spin the eye around and press the Lock to set the eye in place.