The Ohio Affiliate of Prevent Blindness (PBO) and Freestore Foodbank and Kurt Reiber, CEO & President hosted the Annual Southwest Ohio People of Vision Award at the Cintas Center honoring KeyBank and Michael McCuen, for their outstanding philanthropic work in Southwest Ohio communities.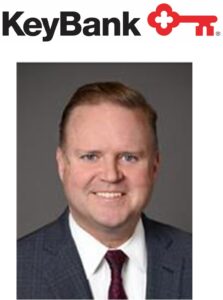 The People of Vision Award was established in 1985 by Prevent Blindness to honor and recognize visionary organizations and their top leadership for the outstanding work they have undertaken to enhance the quality of life within their communities.  The premise of the People of Vision Award is that our community is enriched by such leadership which reflects a "vision of community" to be celebrated and emulated.
STAY TUNED AS WE PLAN THE 2024 EVENT!
We are forever grateful for our 2023 Sponsors!
FRIENDS OF THE HONOREE/CHAIR SPONSOR




CORPORATE SPONSORS
Armor Group
Bahl & Gaynor
Deaconess Association
Forum X
Freestore Foodbank
Frost Brown Todd
Keating, Muething, & Klekamp
Chip Klosterman
Messer Construction
Mid-Market Growth Partners
INDIVIDUAL SPONSORS
Messer Construction
Doug Singler
OTHER GENEROUS DONATIONS
Anonymous
Joseph & Barb Rohs
James Sims
Thomas Westerfield