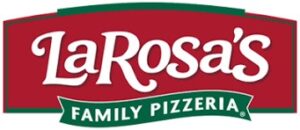 GET A SPONSORSHIP FORM HERE!
The Ohio Affiliate of Prevent Blindness (PBO) is pleased to host the Annual People of Vision Award.  We are excited to announce that we will be honoring LaRosa's Pizzeria and the LaRosa Family for their outstanding philanthropic work in Southwest Ohio communities.
The People of Vision Award was established in 1985 by Prevent Blindness to honor and recognize visionary organizations and their top leadership for the outstanding work they have undertaken to enhance the quality of life within their communities.  The premise of the People of Vision Award is that our community is enriched by such leadership which reflects a "vision of community" to be celebrated and emulated.
People of Vision Award Presentation:
When: Tuesday, March 9, 2021 from 12 noon – 12:45 p.m.
Where: This will be a virtual event.  Details about access will be posted here soon!
Honoree: LaRosa's Pizzeria and the LaRosa Family

We are forever grateful for our Sponsors!
FRIEND OF THE BOARD

FRIENDS OF THE HOST & HONOREE


CORPORATE SPONSORS
Messer Construction
P&G
Xavier University
VISION SPONSOR
Bahl & Gaynor, Inc.
DONATIONS

Scott Krauser