The Ohio Affiliate of Prevent Blindness (PBO), Dave Jacobs and the Oswald Companies are pleased to host the 26th Annual People of Vision Award presentation on Tuesday, March 1, 2022. We are excited to announce that we will be honoring Gareth Vaughan and AMHigley for their outstanding philanthropic work in Northeast Ohio communities.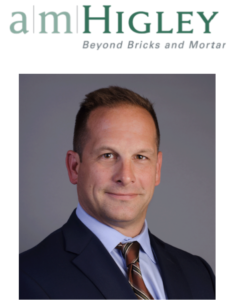 The People of Vision Award was established in 1985 by Prevent Blindness to honor and recognize visionary organizations and their top leadership for the outstanding work they have undertaken to enhance the quality of life within their communities. The premise of the People of Vision Award is that our community is enriched by such leadership which reflects a "vision of community" to be celebrated and emulated.
People of Vision Award:
Date: Tuesday, March 1, 2022 from 5:30 p.m. – 8:00 p.m.
Where: Windows on the River, 2000 Sycamore St., Cleveland OH
Event Chair: Dave Jacobs and the Oswald Companies
Honoree: Gareth Vaughan and AMHigley
GET A SPONSORSHIP FORM HERE & JOIN US!!
We are forever grateful for our Sponsors!
PREMIER SPONSOR

FRIEND OF THE HONOREE/CHAIR SPONSOR

JoAnn & Bob Glick
The Higley Family





PATRON SPONSOR

CORPORATE SPONSORS
AEG Vision
Karl Beus
Cleveland Clinic-Cole Eye Institute
Cuyahoga Community College
EdgePoint
FIT Technologies
Lake Erie Electric, Inc.
Miavana
Rocky Bleier Construction Group
ServeCentric Coaching
Supply Side USA
Tucker Ellis LLP
VISION SPONSORS
JKM Management Development
LJ Star Incorporated
INDIVIDUAL SPONSORS
EOS
Christopher Nance, G.C. Partnership
Lazear Capital Partners
David Sherriff
Transtar Industries
DONATIONS
Luce, Smith & Scott, Inc.
Sharon Higley Watts
Rosemary Wykoff
Utilities Construction