Lake Forest Country Club
100 Lake Forest Drive
Hudson, OH  44236
2024 Event Information Coming Soon!

Proceeds from this fun event go to the sight-saving services of Prevent Blindness, Ohio Affiliate.  Prevent Blindness is a non-profit charitable public health organization dedicated to preventing blindness and preserving sight through public education, research, and early detection.  Prevent Blindness serves as a sight-saving advocate for all Ohioans- from newborns to older adults- providing educational materials, access to resources, public policy initiatives, and support of research leading to a cure for blinding eye diseases.
We are so grateful for our 2023 Event Sponsors!
Gold Sponsor

Silver Sponsors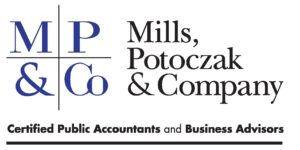 Bronze Sponsor

Other Generous Donations and Sponsors
Agent's Choice Insurance Company – Eyes Shut Putt Sponsor
Alan Blumenthal – Two Individual Golfer Sponsorships
Aloha Braille Company LLC – Hole Sponsor
Braille Music and More – Individual Golfer Sponsor
Paul Brown – Donation
Dean Caserio – Two Hole Sponsorships
Cleveland Clinic Cole Eye Institute – Lunch Sponsor & Foursome
General Vision Services – Hole Sponsor
Alan Gunner – Individual Golfer Sponsor
Jerry Gunner – Hole Sponsor
Mike Gunner – Individual Golfer Sponsor
HealthStream – Donation
House of LaRose – Donation
Independent Order of Odd Fellows, Morningstar  Lodge #26 – Golf Towel Sponsor
JT Financial Services – Closest to the Pin Sponsor
LKC Technologies – Hole Sponsor
Kim Lucarelli – Donation
Lou Lucarelli – Individual Golfer Sponsor
The M. Ryan Group – Hole Sponsor
Mark's Cleaning Service, Inc. – Hole Sponsor
Mark Shick Insurance Agency – Donation
Perspectus Architecture – Individual Golfer Sponsor
RevCycle Partners – Beverage Cart Sponsor
Safilo – Longest Putt Sponsor
Shopko Optical – Lunch Sponsor
Surge Staffing – Beverage Cart Sponsor
Visconsi Companies, LTD – Closest to the Pin Sponsor
Visibility Management – Individual Golfer Sponsor
VSP Global – Longest Putt Sponsor & Foursome
Wolman Family Partners – Closest to the Pin Sponsor
Zyloware – Lunch Sponsor
Raffle Items Generously Donated by:
AEG Vision
Diane Bielecki
Alan Blumenthal
CAR Eyewear
Cleveland Guardians
Dave Conley
Sonia Elkins
Ferrara's Imported Foods
Kylie Gang
Alan Gunner
Mike Gunner
John Herubin
Jovann's Tobacco Shop
Multiflow Dispensers of Ohio
Stephanie Nunn
Doug Piper
Safilo
Mark Sarlson
David Sherriff
Dr. Joyce Ramsue-Thompson
Rob Vitale
Western Reserve Wines
Winking Lizard, Mayfield Heights
Zyloware